Post by suedehead on Mar 27, 2023 14:52:33 GMT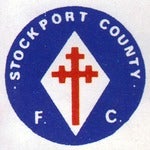 Plenty won't have bothered with Colchester and Swindon and will swerve Gillingham, but will be all over Orient.
It's understandable not everyone can attend all games, I get that. But those that can should get priority. What if we get Salford in the play offs and get another dismal 1000 allocation? Those who have been to the likes of Crawley, Newport, Colchester, Gills etc deserve the chance to buy tickets for that away leg over those who haven't. But that's not the case atm, it's just a big free for all with potentially 5k season ticket holders all in at the same time. We were in the exact same position 12 months ago with Wrexham tickets and nothing has changed. It's only really through the way the fixtures have fallen with long haul away games at the business end of the season we haven't got the scrambles we had last year.
The club said they were looking to implement some kind of loyalty scheme this season (pretty sure it was said at the fans forum in July, or maybe in a Coop Q&A) but nothing has been announced yet.
Loyalty scheme feels like massive overkill
Everyone panicked about away tickets at start of the season and current system has worked fine
Pretty much everyone has been able to go to every away match they want to. Haven't seen anyone missing out on away games
Just doesn't seem necessary at all.
As I say, I think it's largely due to how the fixtures have fallen and our lack of a proper promotion drive, even though we're still right in it. But plenty of people missed out on Salford and Harrogate tickets, it was just less of an issue because they fell much earlier in the season and weren't the big end of season dramatic games like we had last year.
There's always going to be less demand for Colchester, Gills etc but if our final three away games were Harrogate, Barrow and Salford there'd be plenty missing out. And there's the very real possibility we could get Salford in the play offs and get a paltry allocation again which means we'll be in the same position as when we played Wrexham last year.
I go to 90% of games home and away. I should have more chance of getting a ticket than somebody who goes to two or three. And the likes of hedgie who go every where should have more chance of getting a ticket than me. It's not overkill at all. It's ensuring those who trek up and down the country every week get first dibs over those who don't.