Post by timberwolf on Mar 31, 2023 10:19:03 GMT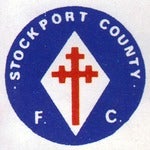 I genuinely get your point and as two people who obviously love dogs I fully respect your opinion. The Major problem for me is people not breeders. The dog for Christmas/lockdown who then give up for no reason and simply abandon are the real scum here. As I put in another thread the rescue dog we reluctantly had to give up due to safety issues, we made absolutely sure that he was rehomed again in a more appropriate environment. Incidentally the charity that originally housed him with us were, it turned out, fully aware of the aggressive tendencies and also that we had a young child and never once mentioned it to us, that is worse than indiscriminate breeders. We have recently bought from a breeder who insisted we visit 3 times at various stages of the initial 8 weeks and was clearly vetting us just as much as we were vetting her. I accept that there are scum out there who should be rounded up and eliminated, but can't accept that one size fits all.
I know mate. Probably on very similar pages.
I'd like a 5 year moratorium on breeding just so we can get our issue under control. As it stands we're just breeding more dogs on top of a pre-existing problem.
Then I think we'd have a manageable issue and people could make their own personal choices without cantankerous old tw*ts like me mouthing off.
Do think many of what can be described as caring breeders actually allow the situation of the back street breeder and puppy farmers to flourish. Simply due to the prices they ask for a puppy. When a bernese mountain dog puppy is regarded as cheap at 1,500 quid you know there is a problem. Its not just aggressiveness eith with rescue dogs its health issues with some even just eating can be a problem. I have been relatively lucky with mine but some people have not by a long way. Not oversure the new owner gets the full and complete information about the animal from some rescue centres or the vetting procedure for new owners is all that it should be. Having a big enclosed garden is not the b all of dog ownership where all they might get is the use of that garden and never exercised. No garden but proof of dog ownership in the past is far better as you know the owner has no option but getting off their backside a few times a day. Afraid new dog ownership is getting closer to buying another car nowadays of the type or breed you prefer. A new one or a puppy from equally possibly dodgy sellers you do not know or a second hand rehomer with little real service or past history.